Why support the Western Pallet Association Political Action Committee?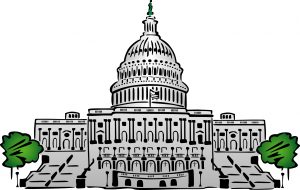 Every Political Action Committee has a goal.  Ours is to align with California elected officials who believe the pallet industry is the answer, not the problem.
Answer: Through good forest health practices, wildfires can be reduced thus enabling more trees to be sustainably harvested.  This in turn will send more logs to the mills and more lumber to the pallet manufacturers.
Answer: Reduced wildfires provide a green forest for recreation.
Answer: Healthy forests sequester carbon that will continue to be sequestered from the tree to the log to the product manufactured from the lumber.
Answer: Healthy forests allow more logging and manufacturing which helps the economy grow.
L to R: Senator Melendez Chief of Staff Glenn Miller, Diane Fesler with WPA members Annie Montey, Ralph Rupert, and Jeff Carr.
L to R: WPA members Annie Montey and Jessica Torres present support to Fontana Mayor Acquanetta Warren